Computer Science Engineering Department
JCDM College of Engineering
Vision
To generate competent professionals to become part of the industry and research organizations at the national and international levels.
Mission
Providing a strong theoretical and practical background across the computer science discipline with an emphasis on software development.
Imparting the skills necessary to continue education to grow professionally.
Empowering the youth in rural communities with computer education.
Inculcating professional behaviour, strong ethical values, innovative research capabilities and leadership abilities.
Introduction to the
Department
Department of Computer Science & Engineering was started by the college in 2003 with an intake capacity of 90 students. Despite public pressure in USA against outsourcing to India, job opportunities in the area of computer science and information technology continue to be strong all round the globe. Thus the Department of Computer Science Engineering is dedicated to the cause of providing high level theoretical knowledge and practical skill to the students, so as to make them capable to handle changing industry needs. Latest version of AMD Athelon and IBM-PIV computers have been acquired. The computer labs are equipped with very high-speed servers and work stations powered by the latest Core 2 Duo series, which are connected to laser printers and scanners etc. Complete power back up is provided with Guard Online UPS and individual UPS for every personal computer. Peripherals include: Dot matrix, Laser and Inkjet Printers, HP Scanners and CD Writers, etc. Central Computing facilities are available for round the clock.
Internet access via 10 Mbps leased line.
The current range of software that are available at the labs include Operating Systems (Windows 2003 Server, Windows XP Professional, Windows 2000 Professional), Data Bases (MS-SQL Server, Oracle 9i), Languages and tools like (Turbo C++, MS Visual Studio .NET, Turbo Assembler, JDK etc.) and software for office use like (MS Office 2007, Antivirus softwares) etc.
OBJECTIVE
The objective of esITaCS is to assist and contribute in the growth and development of IT Sector by improving the quality of professional engineers and experts needed by the industries and other organizations.
CULTURE
The society organizes technical Aptitude-cum-HR interview, computer awareness workshop and various other events for the personality development and technology update in industry for the students. The esITaCS proved itself to be a happening part of the college. The esITaCS organize events not only for the benefits of students of CSE/IT or JCDMCOE but also for all age group of our community.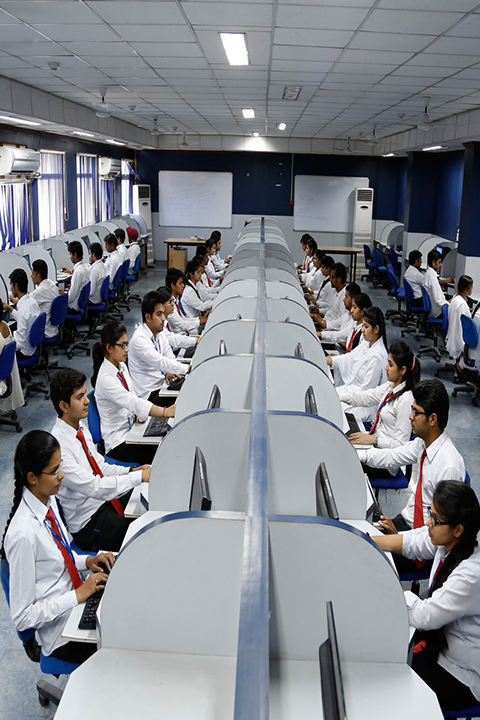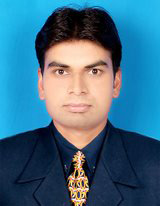 Message from 
HOD
The department gives exposure to its students, to not only the regular Engineering curriculum but also to the aspirations of today's corporate world, by inculcating a professional attitude in them. Our labs, with latest facilities and unlimited Internet facility, give our students a cutting edge in technical exploration and enhance their information search and analysis skills. The project which is an important part of their curriculum, not only gives them a chance to understand and explore their area of interest, but it will be an important aspect in their contribution to the company they would join after the degree. Students are encouraged to join various technical and non-technical forums, which in turn gives them horizontal exposure to Engineering concepts and technology.
I am confident that the students of the present batch would justify the credibility of the department by showing a high level of professional competence in their respective job areas.
Head of CSE Department
Er. Krishan Kumar
Courses Offered
Name of Course: B.Tech (Computer Science &  Engineering)
Seats: 60
Name of Course: M.Tech (Computer Science &  Engineering)
Seats: 18
CSE Equipment List
Syllabus
Activities
12th March, 2012-The Techno-DROID was organized by esITaCS   at the vidyapeeth level, there were many Android games and few LAN games, the participants enjoyed playing these games and they had fun.
25th Nov 2012-The Mehandi Competition (Techno-boost) was organized by our society. Students from various colleges participated in this event in great number and represented their art in the form of Mehandi.
14th March 2013-The LANGER was organized by our society Students for communal harmony.
1-3rd April 2013 – Computer Awareness Workshop organized for all age group.
13th April 2013-The Aptitude Test-Cum-HR Interview was organized by our society at the national level. This test includes two rounds, first one was written aptitude test then the participants who qualified the aptitude round were selected for second round, which was HR interview.
14th Nov 2013-The event  Jab Mai Chota Bacha Tha  was organized by our society more than 500 students participated in bunch of events.
20th Jan -25th Jan 2014 – Computer Awareness workshop for  12th Non-Medical students of Govt Sr. Sec School Sirsa .
4th Sep,2014- Poster Making Competition was organized by our society and more than 50 students participated in the event on Teacher's Day Eve.
5th Sep,2014-Rangoli Making Competition was organized by our society and more than 80 students participated in the event on Teacher's Day.