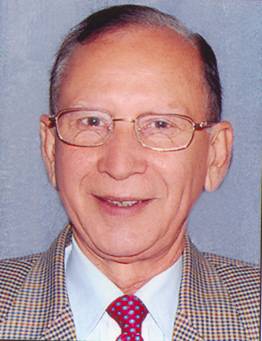 Managing Director's Message
Marching Ahead
The Jan Nayak Chaudhary Devi Lal Vidyapeeth (JCDV), a pioneer institute of education from primary education to professional courses in the field of science, engineering, education, medical and management, has carved a niche as one of the best groups of educational institutions in the country.
The Vidyapeeth aims at providing quality education to the younger generation in various disciplines of academics with a unique right approach where they can make careers and emerge as good citizens of the Nation. It has a peculiar combination of academic disciplines imbibing the holistic approach for the youth to grow in their respective areas of interest and expertise under the single umbrella of JCDV. Currently, JCDV has diverse colleges providing degree-level education in engineering, pharmacy, dental science, physiotherapy and teacher's education. Business management, pharmacy, education, and engineering has its post-graduate level degree. In its attempt to 360-degree sync in the education field JCDV runs English medium Schools also. It aims to instill among students an inquisitive aptitude, a competitive spirit and an edge, develop technical acumen, personal skill, and instinct necessary for a citizen of India vis-à-vis enhancement in their employment potential.
The lush green campus spread over 180 acres of land including parks with fountains is self-reliant. It has indoor and outdoor playfields, the most modern digital library, computer laboratories, well-equipped workshops, separate hostels for boys and girls, a museum, a transport facility and staff quarters, guest houses, a cafeteria and a gymnasium. Besides, the modern state of the art 110 bedded hospital offers affordable healthcare services. JCD Vidyapeeth is one of the educational institutes having the National Cricket Academy.
The non-teaching staff is the backbone of the JCDV Institution. Their visible and invisible contribution accelerates the process of learning, education and training in the institution. Let us all take calls from the ideal of our mentor Ch. Devi Lal proved his prowess with dedication, hard work and focused endeavour on serving the nation.
I make a call to all JCDVians to come forward and join hands to achieve new heights in quality education to shine on the global map.
The prospective students and their parents are welcome to visit Jan Nayak Chaudhary Devi Lal Vidyapeeth and check out a state-of-the-art campus with fascinating upcoming brains.
With best regards,
Dr. Kuldeep Singh Dhindhsa
Managing Director, JCDV Sirsa