Top Engineering Colleges in Northern India with Lowest Fees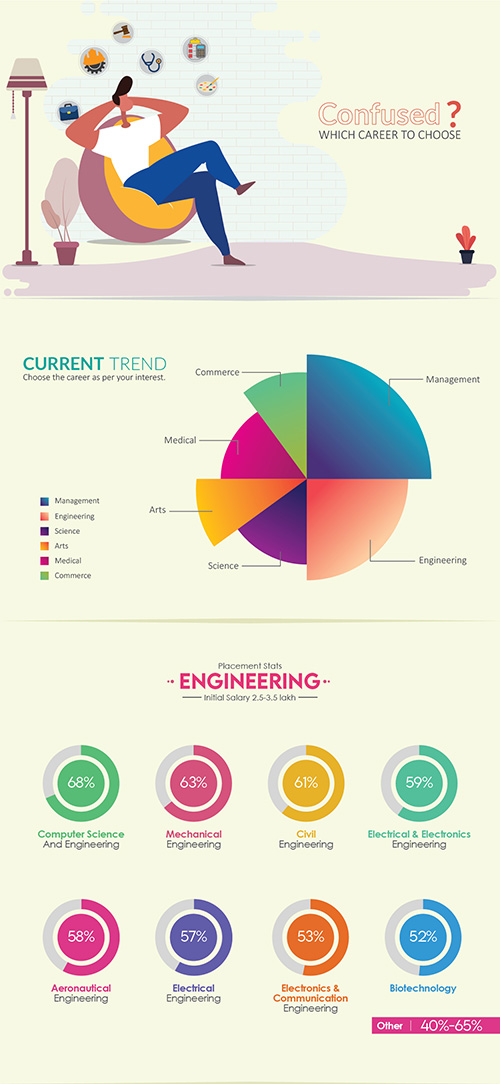 The youth population of India is quite higher than in any other country. Most of the youth are students, which highly contributes to the literacy rate of the country.
Nowadays, students start thinking about their college, degree, and career prospects while pursuing their 12th. They start their research about the best colleges and their fee structure at a very early stage and start preparing to get into their dream college.
However, it is very important to do complete research about college, its educational facilities as well as placement opportunities. Students have to check every single piece of information before taking admission to any institute.
Engineering is one of the top educational fields which has always been the topmost choice of science students.
Though, we all are aware of the fact that there are numerous engineering colleges that have been established in the past few decades. However, we cannot consider each and every college as the best.
So, we have given you the information about one of the best engineering colleges in Northern India, which provides you knowledge from the best faculty, also amazing future opportunities.
JCDM college of Engineering as Gurukul of modern technical education has well-established departments of Computer Science & Engineering, Electronics & Communication Engineering,  Artificial Intelligence & Machine Learning, Electrical Engineering, Civil Engineering and Mechanical Engineering for 4-year B.Tech. and 2-year M.Tech. Program.
In addition, the Institute also has a department of Applied Science & Humanities. The mission of the institute is to become a center of excellence in technical education and research and to occupy a place amongst the most eminent institutions of the nation. To build across the institute a culture of excellence in teaching and learning with needed performance and accountability from all support activities.
JCDM college of Engineering as Gurukul of modern technical education is the college where you can acquire the best knowledge of your related field and will be able to get the best industry exposure.
Hence, it is very important to go for the best engineering colleges in order to get the best of everything, but the fee is one of the biggest hurdles to get into your dream college and pursue your desired degree course.
Northern India is considered the educational hub of the country. So, we have made it easy for you to choose the best engineering college.
Here, we have provided you with the best engineering college details in Northern Indian with considerable fee structures.
You can opt for the college of your choice from the above-mentioned list if you are thinking of pursuing your engineering degree from Northern India.
There is a huge list of the names of top engineering colleges, out of which some of the colleges are very cheapest in terms of fee structure. So, if you also have some constraints regarding the tuition fee and you also want the best educational facilities, then you should definitely go with these institutes.
Do your research, check everything which fulfills your educational as well as career objective then choose the best.
I hope, you find this article useful, as it is important that you keep the dream alive as you have seen all the opportunities that lie untapped.